Orders should be delivered between 7 and 10 business days.
Production capacity = 1500/day
Our washable and reusable face protection visor provides a higher level of protection against projections of saliva droplets.

Our visors are a major asset for your business, they offer effective protection to your customers for all contact points where it is impossible to comply with the distance rules issued by the state. In addition, thanks to their extended coverage, they significantly reduce touch on the face.

Our visors are currently used by cashiers, cooks, operators, entrepreneurs and educators and in the hospital environment as a medical visor. When worn in combination with a fabric mask, your personal level of protection and that of others is greatly enhanced.
Specifications:
Made in Quebec | Montreal
Transparent with peripheral vision
Usable with glasses
Unique size
8" length Individually packed (in a bag)
Non-Sterile
Reusable
Materials:
Visor: Polystyrene, medical grade (non-sterile)
Other plastic components: Polypropylene
Price:
To order and quote for quantities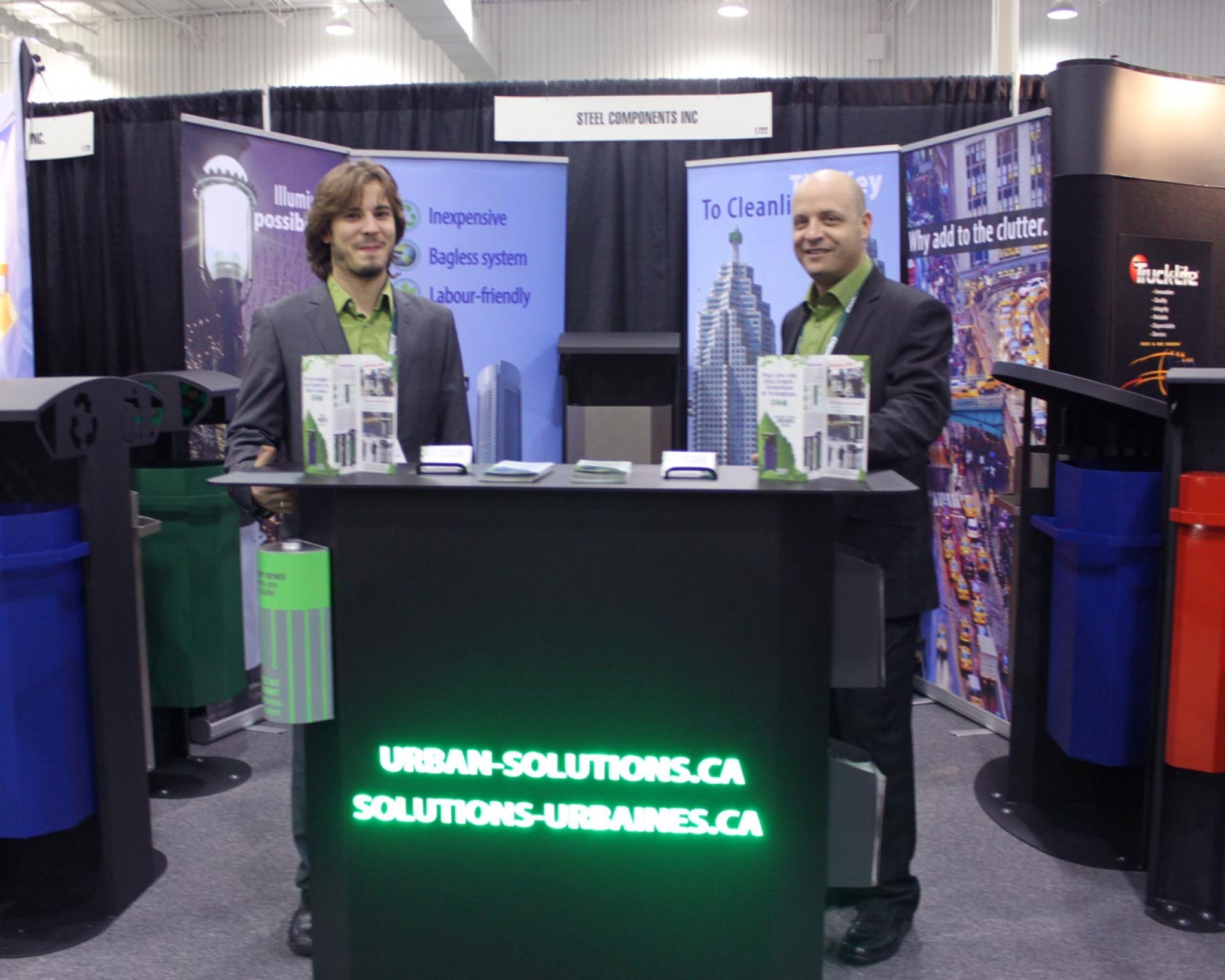 Urban Ideas and Solutions occupied a booth at the 2012 Canadian Waste & Recycling Exposition in Toronto.
Having been a part of over 100 exhibitors in Toronto we have benefited from the positive feedback of other professionals in the waste managment industry.
Urban Ideas and Solutions was happy to have established positive contacts and will continue working to bring the needs and ideas of our customers to life.